New York, NY. Another natural disaster, another time to figure out the myriad options for helping in our own, small ways. Although I am devastated by the tragedies in Japan, where I studied in my youth, I did not jump into the donor fray earlier because I wanted to know what I was talking about.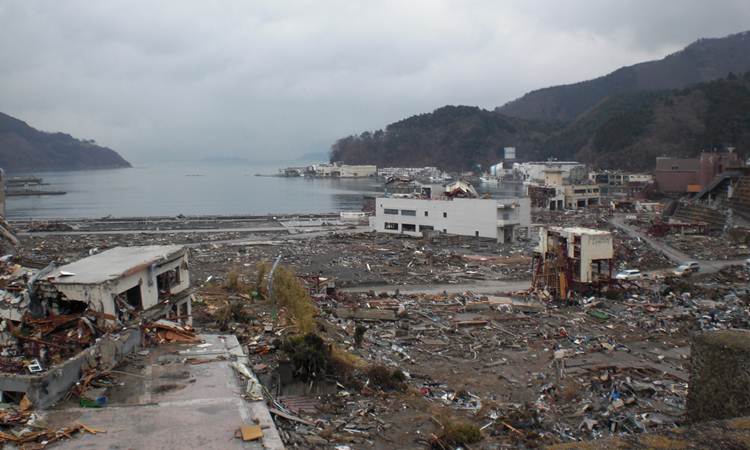 After the tsunami and earthquake in northern Japan. I experienced in Ache, Indonesia
the difficulty in capturing an image of total destruction. Photo: Waseda University.
Over time, I have lost much faith in many of the large relief agencies. As founder of Orphans International Worldwide (
OIWW
), I have experienced them in the field, post-tsunami, post-hurricane, post-Katrina. I was on the ground after the Tsunami of 2004 in Indonesia and later in Sri Lanka. I have seen too much money wasted. Since March 11, I have watched the response in Japan carefully and finally have found and institution there — authentically Japanese — that I trust implicitly: Waseda University (早稲田大学).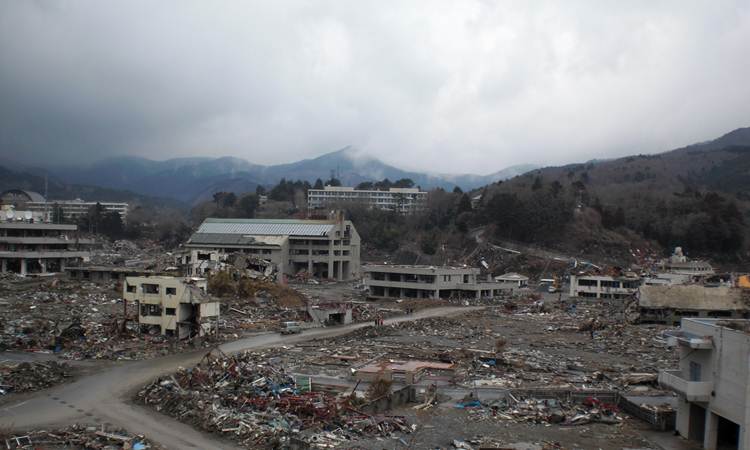 Photo courtesy of Waseda University Office of Information and Public Relations.
Waseda University
, where I spent my junior year abroad, is one of the preeminent academic institutions in Japan. It has a long history of students from the North of Japan where the earthquake, Tsunami, and nuclear meltdown occurred, known as
Tōhoku
.
Over 50,000 students are enrolled in the private university, which was founded in 1882, one hundred years before I studied there. Waseda is known for its liberal climate and the School of Political Science and Economics has significant influence on Japanese society.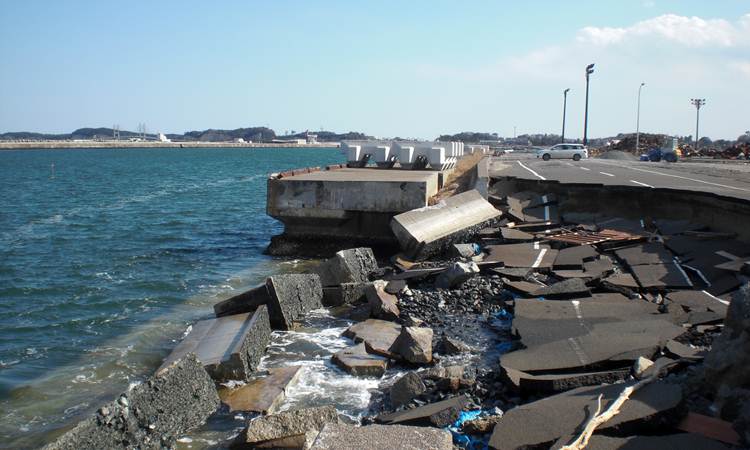 Photo courtesy of Waseda University Office of Information and Public Relations.
I reached out to Dr. Shinichi Hirota, Dean of International Affairs Division at Waseda, to see exactly how the university was going to respond to the unprecedented disaster. He quickly wrote back:
"I know I speak the sentiments of the entire Waseda University community in expressing my heartfelt appreciation to you for the kind words of encouragement and offers of support in your letter dated March 20.
As you well know, the Great East Japan Earthquake of March 11 and the catastrophic tsunami disaster in spawned caused unimaginable devastation in many areas of the Tōhoku region and along the Pacific Coast.
As we slowly begin to pick up the pieces and assess what will go down in history as the most destructive event suffered by Japan since World War II, the entire nation has already taken the first steps down the long road to recovery."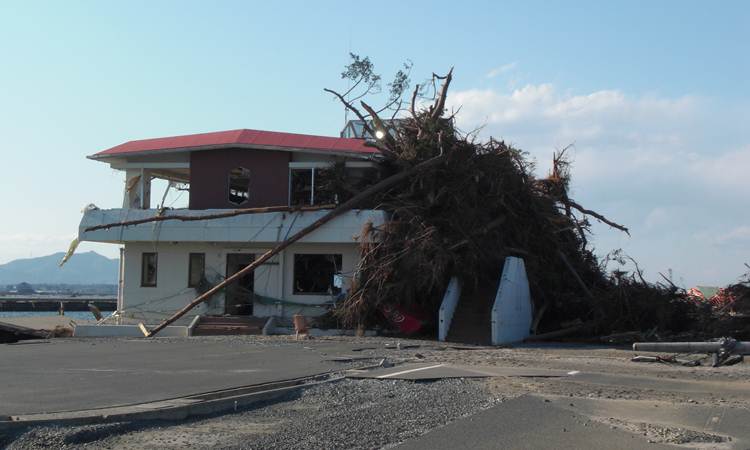 Photo courtesy of Waseda University Office of Information and Public Relations.
Because I worked to build a university center in Haiti (
link
), I know that universities play a key role in all aspects of recovery and reconstruction efforts. They are called upon to make the full range of their intellectual assets and expertise available. Waseda's efforts include hands-on volunteers, academic support, and financial support to its students who live in the impact zone.
Disaster Relief Volunteers. Waseda University will be dispatching disaster relief volunteers comprised of students and members of the faculty, starting from the middle of April to Ishinomaki City, Miyagi Prefecture, and Tanohata Village, Iwate Prefecture (both of these munipalities have links to the University).
I began my Japanese lessons in Tanohata-mura, a fishing village where I experienced seafood so fresh an urchin actually crawled off my plate. I have agonized since the tsunami wondering the fate of that tiny seaside hamlet and the incredibly kind villagers living there.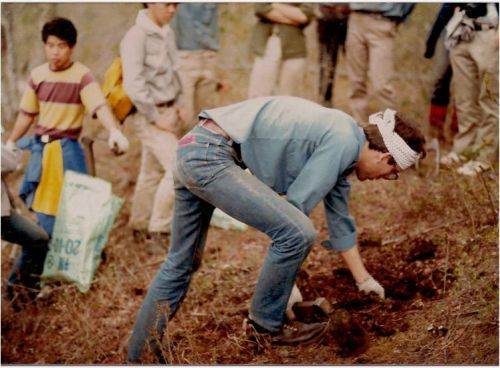 The author with the Waseda University Buddhist Association Shiinomori in Tōhoku.
Photo courtesy of the author.
Establishment of the Reconstruction Support Office. The Waseda Reconstruction Support Office was established to serve as the coordinating center for recovery and reconstruction efforts by the University. This group will include the University's brightest minds across multiple disciplines and sectors, including members of their faculty who are leading experts in their fields, affiliated experts from other organizations, the University's Executive Directors and Deans, including Dr. Shinichi Hirota.

Disaster Relief Fundraising Drive for Student Victims. Waseda University has called upon its alumni association around the world to accept charitable donations to raise funds in support of disaster assistance to current and newly-entering students.

Call for Disaster Recovery-related Research Projects. As part of efforts to promote recovery in disaster-hit areas, research groups from a wide-range of academic fields associated with Waseda have begun soliciting research proposals that will serve as a platform for disaster recovery.
In 2008, Waseda University established Waseda USA in New York to promote the University and its affiliates by supporting alumni and exchange activities. This Office is currently managing the fundraising activities for all U.S.-based Waseda alumni associations on behalf of disaster victims who are current/former students, or alumni association members. In fact, this effort is so authentic they are not even set up to take credit cards — Japanese usually transfer funds between their bank accounts. Americans can do it the old fashioned way: mail a check made out to "Waseda Relief Fund" to 28 West 44 St. Suite1508, New York, NY 10036.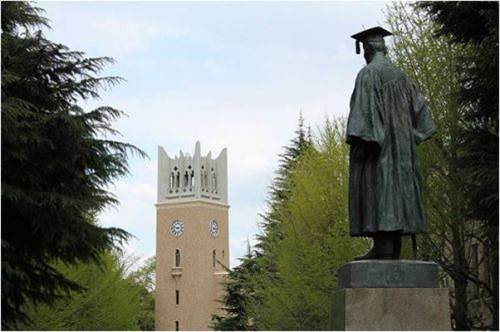 Waseda University in the heart of Tokyo. Photo: Waseda University.
Last week the University marked the one-month passing since that fateful day in March with a Memorial Ceremony. The cold, dark weather and winter landscape have subtly given way to warm temperatures, fair weather, and sakura flowers in full bloom. The symbolism of rebirth and reclamation was strong as the sakura blossoms reminded those assembled that even the deepest despair will in time pass and we will be able to enjoy the tremendous beauty of life, in all its wonder.
To paraphrase Japan's Prime Minister Naoto Kan, in this dire time of need, we must appreciate the importance of the bonds that tie us together as part of a global community with common humanity. Referred to as kizuna in Japanese, these bonds are a precious source of much-needed comfort, support, and strength for all of us who were touched by the tragic events of March 11.
Originally published in The Huffington Post, April 22, 1011.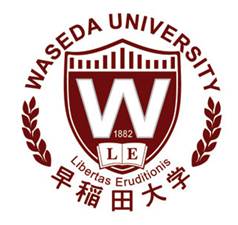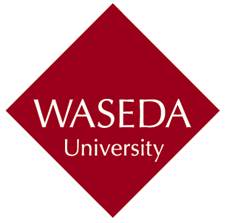 See Stories by Jim Luce on:
Zen, Shinto and Perfectionism to Help Japanese People Survive
Follow Jim Luce on Twitter: www.twitter.com/jimluce