T he College Prep Leadership Training Program of Orphans International Worldwide (OIWW) Haiti launched this week at l'Ecole de la Redemption in Leogane, 18 miles west of Port-au-Prince. Forty students, chosen from almost 200 applicants, are studying to be mentors to the orphaned children of OIWW Haiti. Each of these children survived the earthquake. In the process, OIWW hopes to place as many of its mentors in university scholarship programs around the world as possible.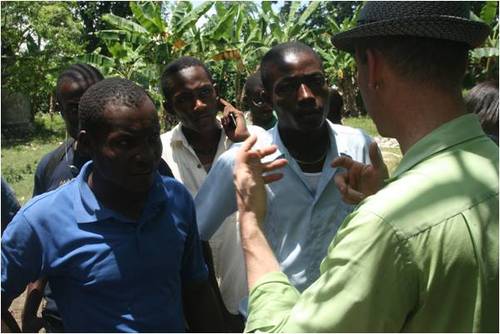 OIWW needs to place the 40 Haitian high school graduates in its leadership and
mentorship program in universities around the world on full scholarships.
The program kicked off on Friday with the director of OIWW-Haiti, the program's teacher, myself as founder of Orphans International Worldwide, members of the OIWW Advisory Board from the U.S. professors from N.Y.U. Polytechnic Institute in Brooklyn.
Four days later, on Tuesday, we held our Opening Ceremony for the program, mired by an aftershock that shook our students who lived through January 12. A representative of the Haitian Prime Minister's Office attended along with the Deputy Commander of the United Nations' MINUSTAH troops on the ground in Haiti.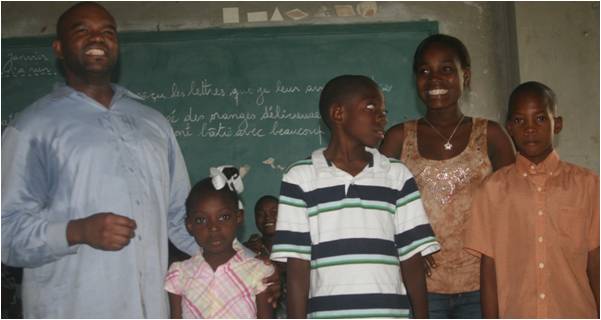 Many of the orphaned children of OIWW-Haiti were introduced at the Opening Ceremony.
Ask Not What Your Country… The students are given homework and their first assignment was due at the Opening Ceremony. Each wrote an essay entitled, "What Am I Doing to Help in Reconstruction of my Country?" The answers, taken here randomly, were deeply moving. Their themes are holding hands, sharing hope, love and knowledge – and building the New Haiti together:
On January 12 the earth shook and we lost almost everything: our friends, our parents, our homes. Houses, universities and offices were broken, with the [people still in them. Our country was destroyed.
Haiti knows many disasters – flooding, hurricanes, earthquakes. The dead include intellectuals such as engineers, musicians, politicians, students and our teachers. Everywhere in our country is in need of electricity and computer connectivity.

It is not simple reconstruction, like I would rebuild my home, but reconstruction in a large term, in everything: our thinking, our vision, our education, our future.

Every single thing is a part of this Reconstruction. What do you do concretely, your action at home, in the streets, everywhere you are in the country? I do my best to keep the street clean. I never pee or litter to put disease anywhere. I put them where they belong: in the toilette or in the garbage.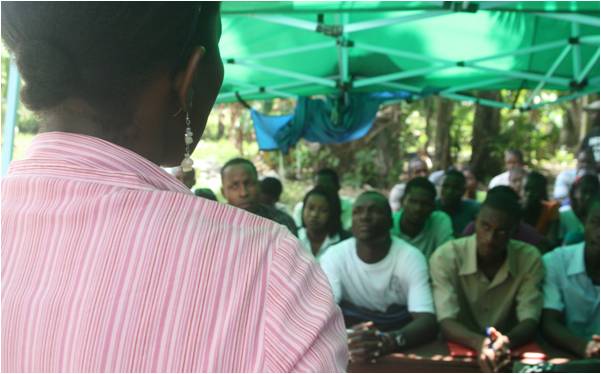 The damaged computer lab at Ecole de la Redemption will be rebuilt through Orphans
International Worldwide in conjunction with multinational technology companies.
The OIWW Leadership Training Program students must promise to return to Haiti after their studies abroad.
One of my great dreams has been a career in nursing and I believe I will get that through the help of Orphans International Worldwide.
With the help of my friends in Orphans International, I can do something for Haiti's children – especially the babies. I will give all of myself to what I am doing to study very hard to contribute to the reconstruction of my country.
OIWW's Emphasis on Social Responsibility. Orphans International Worldwide is committed to Raising Global Citizens, and the mentors-in-training of OIWW-Haiti reflect this theme:
As a Scout, I am helping rebuild Haiti by sharing all I have – even hobbies – because the people need someone to listen and give advice. I try to share with my people in need to give hope and have a better life.
I am so proud to be studying and hope to gain more abilities and knowledge in health to help rebuild the New Haiti.

I have a program on a local radio station directed at youth up to sixteen years old. I discuss health and social issues as well as education and culture.

At present, I am doing hygiene awareness training with the Austrian Red Cross. I also work as a volunteer in camp management with the Canadian Red Cross.
Coming to Terms with Psychological Trauma. The earthquake killed more people in Haiti than the Tsunami did in Indonesia and Sri Lanka combined. The toll, including psychological trauma, is beyond measurement.
Almost everything was broken January 12 when so many of our people died. I was ashamed and felt useless as a child when my own mother and so many others passed away under a mass of collapsed concrete.
As a medical student, I have been able to integrate into a medical team. On January 13, one day after the earthquake, we worked all day to free people from the rubble. They were injured, with fractures, fevers, and psychological trauma. Now I volunteer as a health agent to take care of people with minor pain and encourage others to go to the hospital when I cannot help them.
A Commitment to Orphans. The school OIWW-Haiti has partnered with, Ecole de la Redemption, was founded by an orphan forty years ago specifically to instill social values in addition to a traditional Haitian education. The high school graduates chosen for the orphan mentoring program were selected specifically because they wanted to give back to society:
The earthquake left so many children orphaned. I know what it means to live without parents because mine died when I was fifteen. I experienced the suffering, lived with it, and in the end overcame it. Thank God. Many people gave me assistance. Now, in return, I want to help our new orphans. Working with orphans International, I can do that. I am also part of a social team which offers 100 orphans education, food, healthcare, and psycho-social assistance.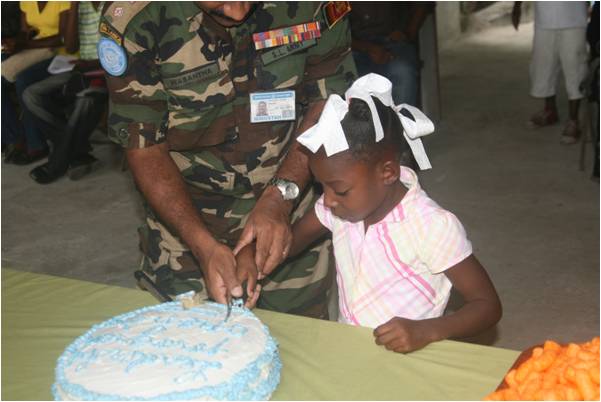 U.N. Commander Wasantha and child from Orphans International Worldwide-Haiti cut the cake.
The academic programs for OIWW-Haiti's College Prep Leadership Training Program are also designed to help Haitian students prepare for advanced study in digital media and I.T., so they can be effective as leaders in these fields in Leogane initially, with a view to scaling the programs in due course for the entire country.
Wherever it is possible, I wish to do whatever I can to help my people in need. This is why I thank God for his graces. My mother told me that character is who you when no one is looking. I will continue my medical studies or go abroad to study civil engineering. I am committed to building a New Haiti and give the best conditions I can to the orphans I meet.
Orphans International Worldwide. As founder of OIWW, I am proud to play a small role in the rebirth – the Renaissance – of a proud nation. I take my lead from our kids:
As I always say, If the mind can conceive of something, we can achieve it. So it will be for the New Haiti.
Contribute to Orphans International Worldwide-Haiti here.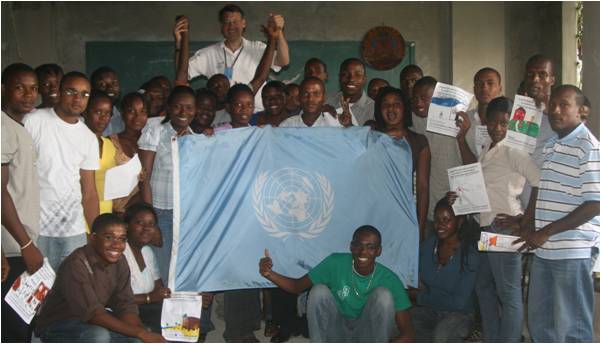 The students of OIWW-Haiti's Leadership Training Program are ready for the future.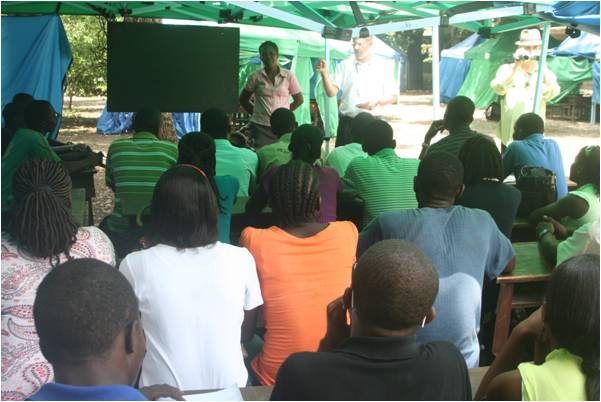 As founder of Orphans International Worldwide, I addressed our high school graduate program.
My dream is to locate a college sponsorship anywhere in the world for each of them.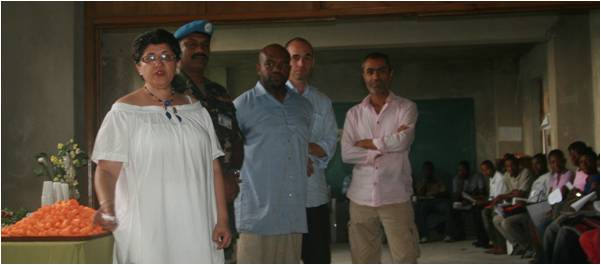 Alice Blanchet from the Prime Minister's office spoke at the Opening Ceremony.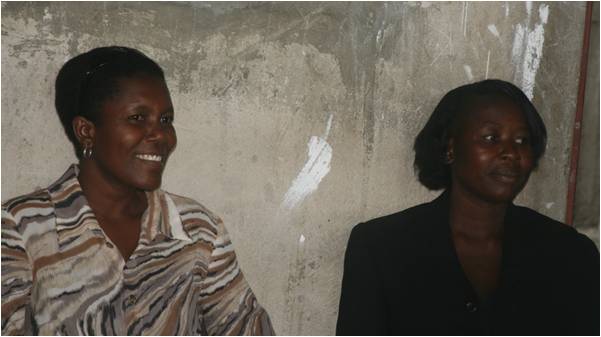 The OIWW-Haiti director, a nurse, and new English teacher at the Opening Ceremony.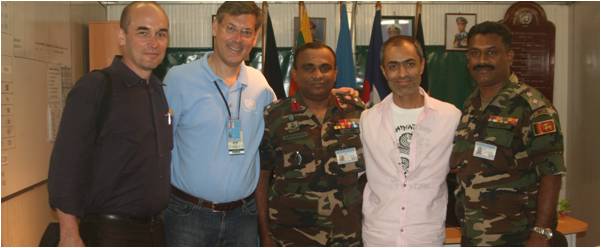 U.N.-affiliated Orphans International Worldwide operates with complete cooperation of the
leadership of the U.N. MINUSTAH troops on the ground, including the Sri Lankan Commanders.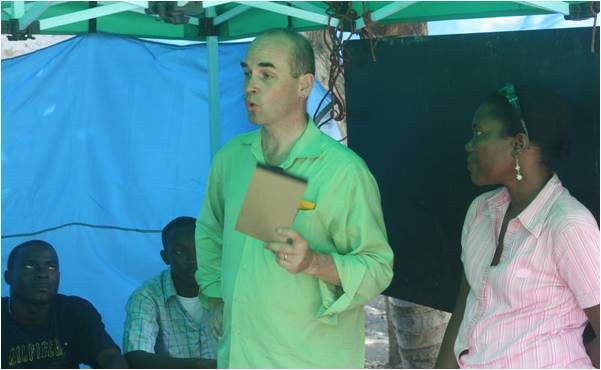 Professors from N.Y.U. Polytechnic Institute joined us to orientate the students.

Orphans International is working hard to bring Internet connectivity into the school.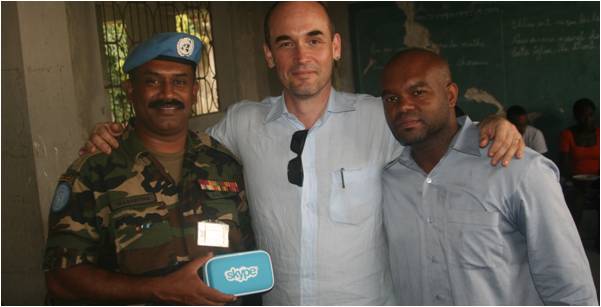 U.N. leadership was impressed with Skype's commitment to OIWW. Here,
Lt. Colonel Wasantha, Prof. Carl Skelton, and OIWW Advisor Evens Anozine.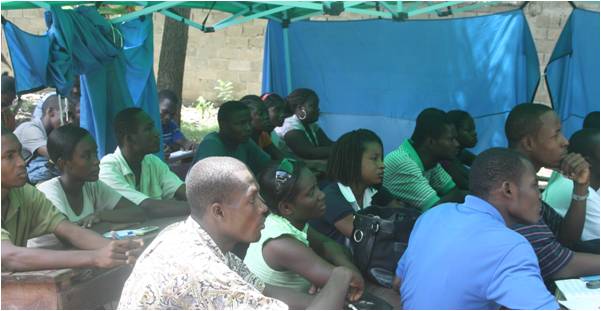 Although adjacent to a school, our program is in tents because the students are afraid.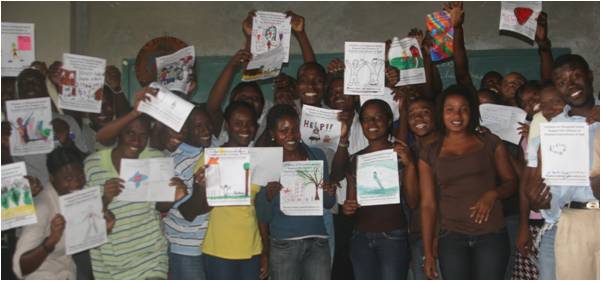 Members of the College Prep Leadership Training Program hold up art work
created by students in Seattle and New York for the surviving children of Haiti.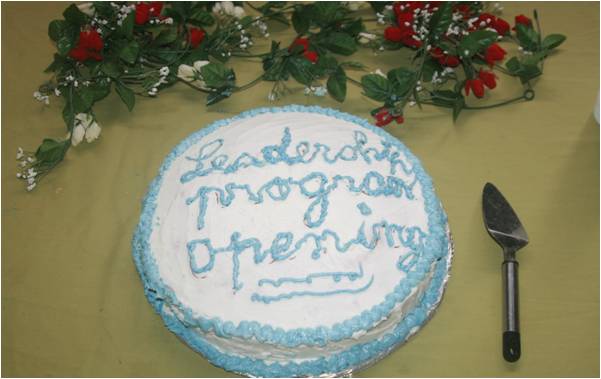 A cake – almost unheard of since the earthquake – marks the Leadership Program
Opening of Orphans International Worldwide-Haiti in Leogane – the quake's epicenter.
Follow Jim Luce on Twitter: www.twitter.com/jimluce