New York, NY. On Sunday, May 2, PIKADON Project "an international art initiative group" will create groundbreaking projections in key locations in Manhattan known as "The Manhattan Project." Coinciding with the Non-Nuclear Proliferation Treaty (NPT) Review Conference at the United Nations starting on May 3, PIKADON Project invites the public to join us in our events to enhance the awareness of the NPT Conference and to give hope for realizing a Non-Nuclear world. These art and prayer events will be produced in collaboration with the Yes! Campaign from Hiroshima and The Ribbon International.
Famed Japanese artist Seitaro Kuroda is the founding member of the PIKADON Project, and together with a group of
international collaborators has created the animation film "Two Black Rains". The film is a gesture of peace and prayer
through demonstrating the reality of the Hiroshima-Nagasaki experience and taking on a transformative journey of healing, resurrection and peace.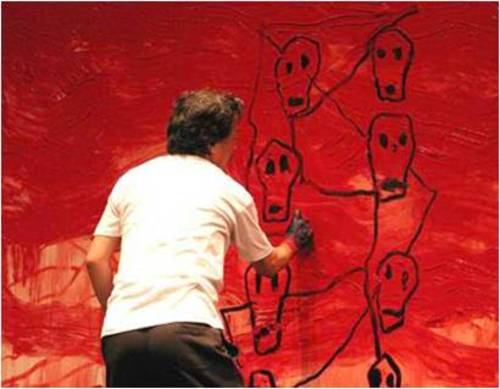 Seitaro Kuroda is probably Japan's most famous illustrator.
His drawings appear in scores of Japanese books and magazines.
The media presentation will take place after the Peace Festival at Dag Hammarskjold Plaza on 47th Street and 2nd Avenue, and will start at 7:30 pm with project leaders explaining the concept and plans of "The Manhattan Project". From 8:00 pm, the participants, including Hibakusha (survivors from Hiroshima and Nagasaki), will form a prayer circle with Peace Ribbons made by children from around the world creating a human screen onto which the "Two Black Rains" film will be projected on.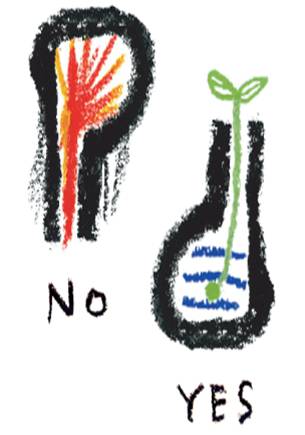 Thereafter, the PIKADON Projection vehicle will start from Dag Hammarskjold Plaza, driving through New York City, projecting these images upon key landmarks throughout Manhattan.
PIKADON Project has been in 15 cities around the world since 2004, collaborating with international artists and youth in
creating various media and art, carrying this message, and developing an arena for dialogue and inspiration. The project has received enormous public support and media coverage. Kuroda's signature event "Live Painting" has been featured with major media and has also been the subject of famed film "White Light/Black Rain" directed by Academy Award-winning filmmaker Steven Okazaki. For the PIKADON Project Press Kit and to see a film about Kuroda's work with children, please go to the following link .
Date : May 2 2010, Sunday
7:30 PM ~ Media Address – International media, journalists, photo ops, etc.
Dag Hammarskjold Plaza on 47th Street and 2nd Avenue
8:00 ~ Projections of peace animation
8:30 ~ Start of the tour with Pikadon Projection vehicle
Times and Locations are as follows:
8:30 ~9:00 United Nations
Mission to the United Nations
U.S. 140 East 45th Street
U.K. 885 Second Avenue
France 245 East 47th Street
China 350 East 35th Street
Russia 136 East 67 Street
9:15 ~9:45
Rockefeller Center
TImes Square
New York Public Library
Empire State Building
10:00 ~10:45
Union Square
Washington Square
World Trade Center Site
Copyright 2010 The PIJADON Prioject.
The Luce Index
93 – Seitaro Kuroda