Bodh Gaya, India. I have been privileged to visit two "Untouchable" villages while here on pilgrimage in India — the first about four miles outside Bodh Gaya in Bihar province, and the other about four hours south of here, in the village of Dumri in Jharkhand province. Both experiences were essential to my pilgrimage, as I have come to understand on this trip that I cannot help myself — nor be myself — without helping others.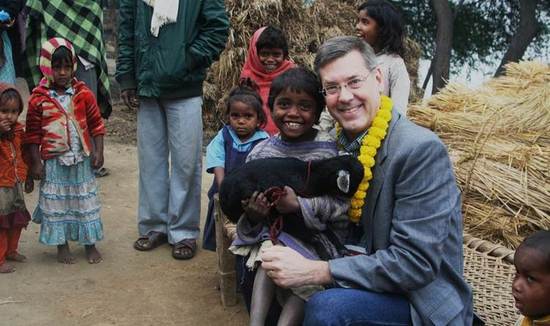 I thought letting the little girl holding the little goat sit on my lap was a good idea — until he began to eat the garland the poor villagers had presented me. Photo: author.

Houses in this village are often made of mud with thatched roofs as they have been forever.
Photo: author.
Harijan
, or "Untouchables," consist of numerous castes from all over South Asia — similar in my mind to the Roma (gypsies) of Europe. Formerly known by the pejorative name "Dalits," I understand there are 166 million of them here in India — about the population of America's East Coast.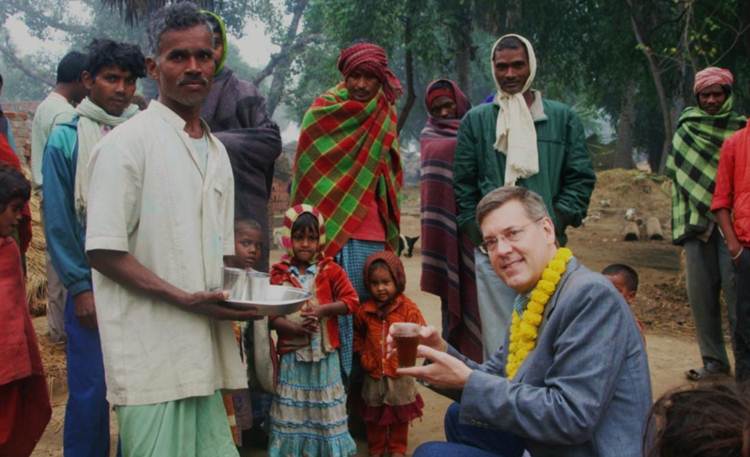 I was offered well-water tea, boiled over cow dung — a great honor. Photo: author.
While discrimination based on the caste system — not the caste system itself — was abolished under the Indian constitution of 1947, I observe that there is still enormous prejudice and discrimination against Harijan at least in the two states I have visited.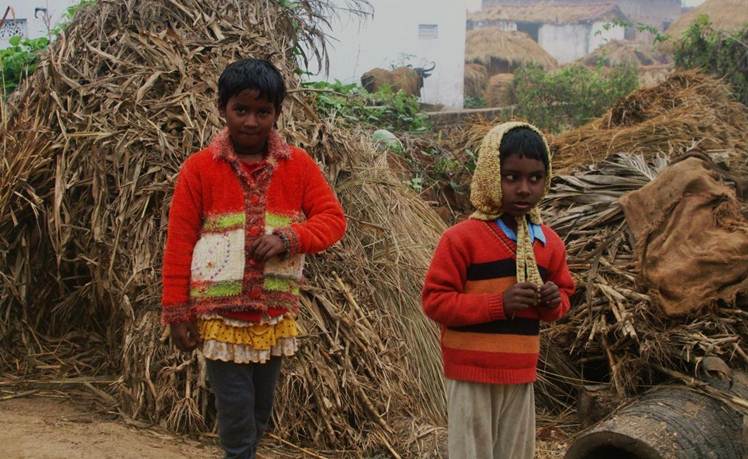 Village children. Photo: author.
My Indian friends tell me that, since India's independence, significant steps have been taken to provide the Harijan with opportunities in jobs and education. It seems as if many social organizations are promoting improved conditions for them, including better education, health and employment.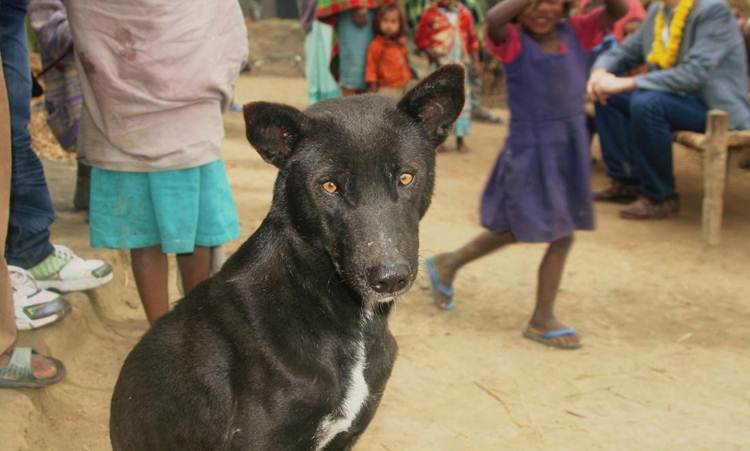 Village dog. Photo: author.
Both a rural development charity based here in Bihar State (
site
) and the mayor of Dumri Village in Jharkhand State south of here have now asked me to see what I can do through my 
foundation
 to support educational opportunities for the youth of these two villages.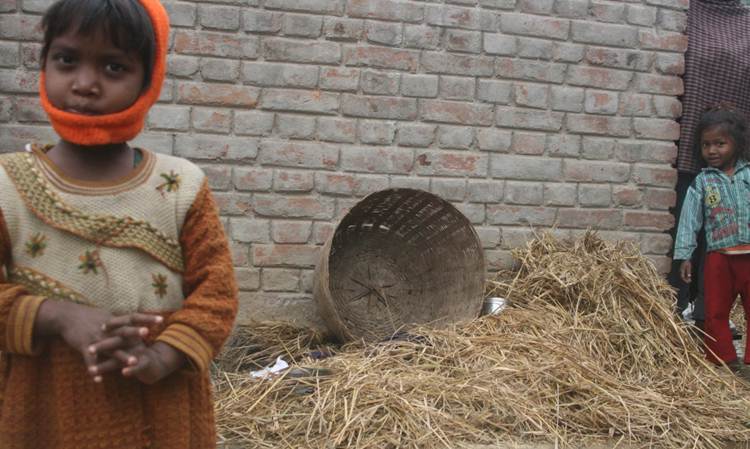 The village came to life to welcome me — the second Caucasian to visit recently. Photo: author.
Interestingly, the pejorative term "Dalit" comes from the Sanskrit, and means "suppressed," "crushed", or "broken to pieces." Mahatma Gandhi coined the word 
Harijan
, which translates roughly as "Children of God," to identify the former Untouchables with greater dignity.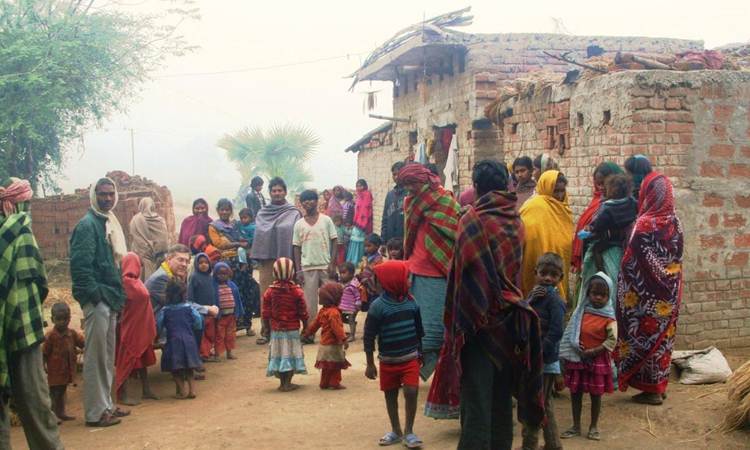 I was amazed at how clean the village actually was. Photo: author.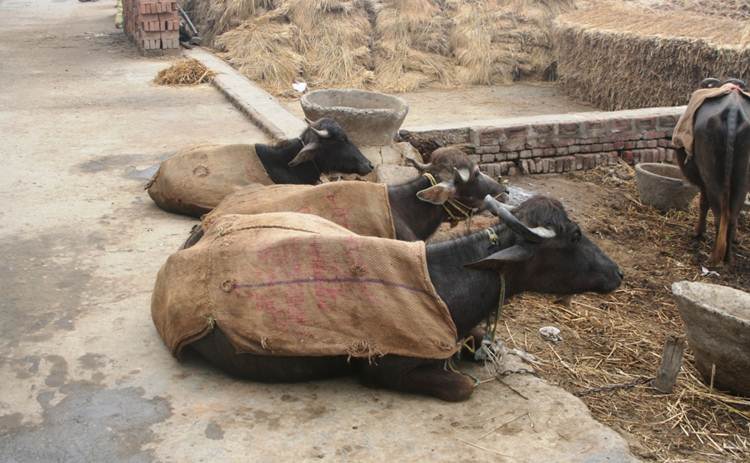 Seldom have I seen cows wearing sweaters. Photo: author.
In the context of traditional Hindu society, Harijan have often been associated with occupations regarded as ritually "impure," such as any involving leatherwork, butchering, or removal of rubbish, animal carcasses, and human waste.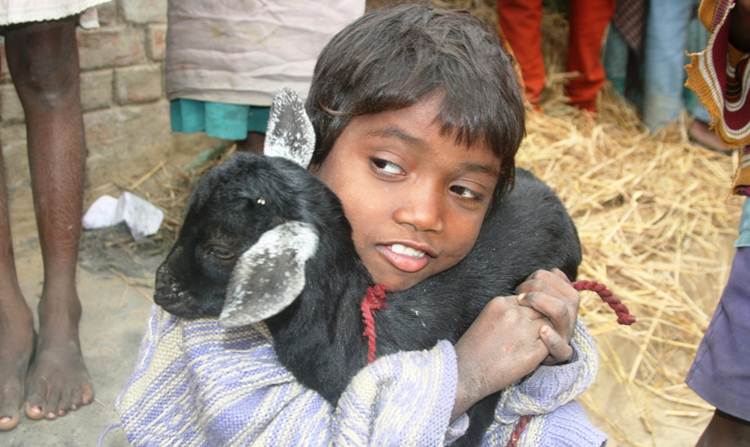 Little girl with her beloved goat. Photo: author.
I experienced almost identical social conditions in Japan known as 
Burakumin
 — also officially. In both cultures, engaging in these activities was traditionally considered to be polluting to the individual, and this pollution was considered contagious.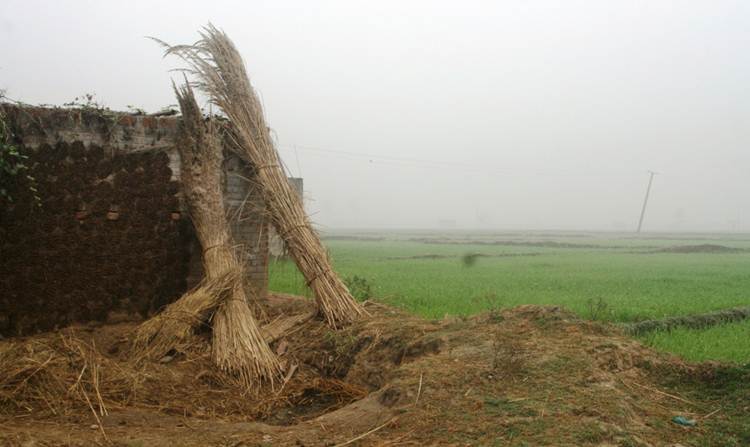 On the edge of the village are fields that are not owned by the villagers. Photo: author.
As a result, I understand, Harijan were commonly segregated and banned from full participation in Hindu social life, as "coloreds" were between our own Civil War and the 1960s in places like Mississippi. Harijan could not enter a Hindu temple or school, and were required to stay outside the main village.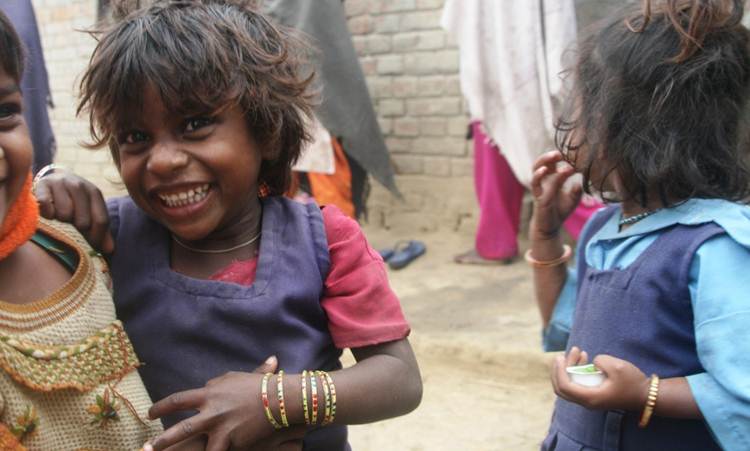 This little girl had a smile to warm anyone's heart. Photo: author.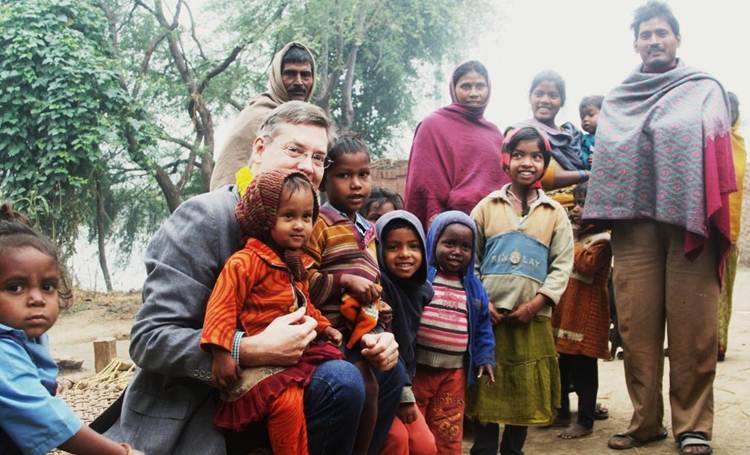 www.twitter.com/jimluce