F or the Medecins Sans Frontieres event, a huge life-like projection will be positioned on Webster Hall's exterior wall to showcase the live video of the fundraiser itself as well as a live Twitter feed.
The Doctors Without Borders (MSF) video will be on USTREAM for all to observe. Anyone passing by the intersection of Third Avenue Eleventh Street will be able to witness this creative projection.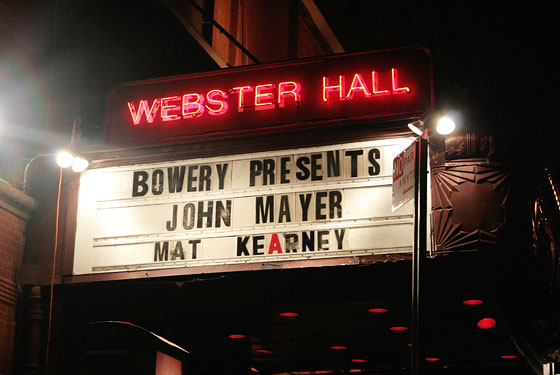 "By utilizing the power of technology and social media, the objective of Love For Haiti is to bring together the NYC and global community. Haiti desperately needs support and through this innovative fundraiser, we will bring them aid. We will become one for Haiti," stated Vanessa Kim.
Vanessa, president of OneWorld Experience, is co-producer of "Love for Haiti." The benefit is being produced by OneWorld Experience and Bluecrash Media, headed by Morgan Freeman.
Love For Haiti will begin promptly at 5pm, Thursday, January 28 and end at 5am, Sunday, January 31. It will run live for 12 hours on these three consecutive nights from 5pm to 5am.
The goal is to raise a minimum of $50,000 for Haiti. 100% of the proceeds will go to Doctors Without Borders, which is made possible due to everyone volunteering their services and Webster Hall graciously donating its exterior space and marquee.
Exclaims Gerard McNamee, Webster Hall's event curator, "Like everyone else, we were devastated to hear about the situation in Haiti. Webster Hall has therefore chosen to do this event for love."
A booth will be arranged in front of Webster Hall so the public can make donations in person. Donations can also be made online at Doctors Without Border's website.
A special and somber candlelight vigil will take place in front of Webster Hall from 7 to 10pm each night.
"In this digital age, technology is the cornerstone of our lives. This is especially true for me considering the work I do. But people in Haiti do not even have the basic necessities like clean water, food and housing that we take for granted," states Morgan Freeman.
"By employing innovative technology as the marketing platform, we aim to bring a great amount of aid to Haiti," Morgan adds.
Immensely popular electronic music artists the Crystal Method will be on stage at Webster Hall on Friday, January 29 and their performance will be featured in Love For Haiti's video stream.
Additionally, a special presentation by one of our ultimate supporters, the Quarterly Art Soiree will be showcased as well.
Live conversations with celebrities and business leaders through Twitter and USTREAM is currently being arranged and once confirmed will be announced prior to the benefit.
On Sunday, February 28, Webster Hall's second event, the Quarterly Arts Soiree to support the organization I founded, Orphan International Worldwide, will offer entertainment from seven event spaces for 24-hours. It will also benefit Haiti.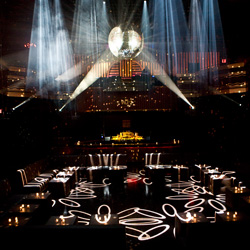 The VIP Reception, from 6-9 pm on Feb. 28 will feature diplomats from the U.N. and Washington, representatives from international development agencies, and entertainment personalities. Contact me if you would like to assist.
OI Worldwide runs a home for its orphaned children in Jacmel that was unscathed by the earthquake, and announced plans last week to build another project in Leogane, near Port-au-Prince, in cooperation with the Colline Academie there.
OneWorld Experience, involved with both events, is a marketing event production firm which specializes in donor retention support, corporate sponsorship relations, auction events and successful shopping lounges,
Bluecrash Media is a multimedia and interactive design company. Its founder, Morgan Freeman, is known for his innovative digital artistry, especially in regards to interactive art installations, Morgan Freeman was thus named as one of the top 10 digital artists in America by the renown Corel and PGA.
Historic Webster Hall is one of America's premier entertainment venues. Located in NYC's famous East Village, it was formerly called The Ritz.
This 40,000 sq. ft. architectural landmark first opened its doors in 1886 and has been a gathering place for the people of NYC and the world since then.
Today, the world's most famous names in music such as Green Day, The Killers, Prince, Nine Inch Nails, and Mick Jagger have graced Webster Hall's internationally recognized stage in recent years.
Originally published in The Huffington Post, January 25, 2010.
Related Stories & Videos by/of Jim Luce

As if They Were His Own: Former Toastmaster Finds Courage to Transform the World's Orphanages (Toastmasters Magazine)

Haitian School to Rise From Rubble Thru Orphans International Worldwide

Video Interview with Jim Luce on Founding Orphans International Worldwide (Vimeo)

Jimmy Toussaint: Young Haitian-American Leader Helps Haiti Reconstruct for its Children (HuffPo)

No Word Yet From Our Orphaned Children in Haiti (HuffPo)

Fonkoze: Haitian Diaspora Unites Across U.S. (HuffPo)

Haitian NGO Leader on Orphan Care (Daily Kos)

Embracing Family Care For Orphans (HuffPo)

Unexpectedly, Orphans International Focused On Disaster Relief (Blogspot)

Orphans International Opens Doors in Haiti (Blogspot)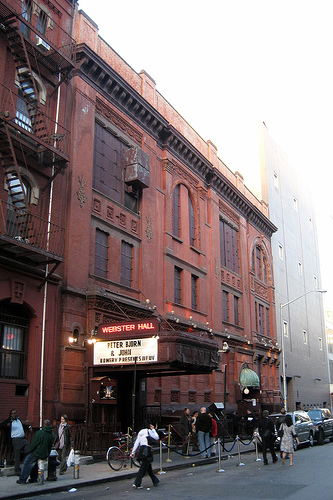 Follow Jim Luce on Twitter: www.twitter.com/jimluce