Port-au-Prince, Haiti. Microfinance has taken a beating lately for shifting far afield from its humanitarian origins, originally funding tiny businesses run by poor women in developing countries to feed their families. It's become a good idea gone bad, a charitable enterprise spoiled as profit surpassed people as the rationale for investment. It sickens the soul.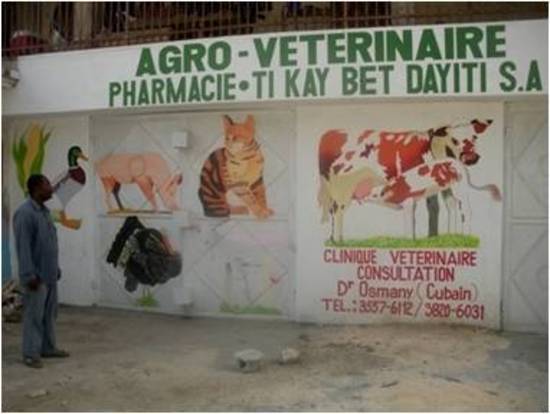 Zafèn supports business expansion for an agricultural supply store and veterinarian clinic.
Photo courtesy of Zafèn.
But all is not lost. A new concept in which the interest charged on a microloan isn't a percentage, but rather an improvement to a community, has seen early success in Haiti. Although small in scale, this model might be just the thing to help microfinance rebound as an effective, credible and responsible method of funding small businesses lacking capital that don't qualify for loans from traditional banks.
The concept comes from Zafèn, an online microfinance initiative approaching its first anniversary on April 1. A partner of Fonkoze, Haiti's alternative bank for the poor that I have followed since 1999, Zafèn empowers Haitians by offering interest-free loans and donations for business expansion and social initiatives and is designed to spur sustainable economic development. In its first nine months of operation, Zafèn raised more than $276,000 for 460 projects at 97 businesses and organizations across Haiti. It also raised tuition for 1,700 schoolchildren. Impressive.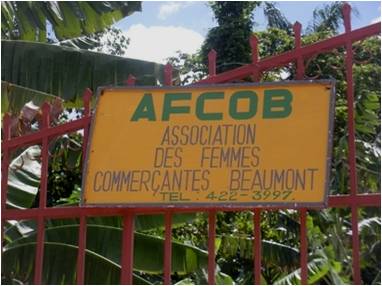 Zafèn helps expand a women's merchant association. Photo courtesy of Zafèn.
"Zafèn's concept of interest is the human interest that pays dividends when the funded project is able to have a significant impact on its community," said Laura Hartman, a professor of business ethics at DePaul University, one of Zafèn's founding partners.
To Zafèn's lenders, job creation is one important outcome that can be just as valuable as the personal financial benefit that they might have received in exchange for funding the loan. Indeed, Zafèn's projects have already created more than 600 new jobs.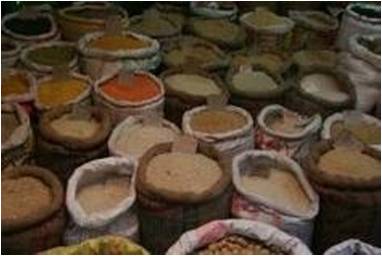 Zafèn supports crop trading Initiative in Cassannette. Photo courtesy of Zafèn.
A positive effect on the environment is another way through which "interest" is returned to the Haitian community. Zafèn has financed solar powered lights, charcoal made from waste products, ovens that use propane in place of wood, and a host of agricultural efforts that are enabling Haitians to generate a sustainable transformation in their neighborhoods.
The interest-free aspect is what attracted Abu Noor Abdul-Malik Ryan of Chicago to Zafèn. "As a Muslim, I love the fact that it does not involve interest, as dealing with interest is prohibited in Islam," he said. "It is an exceptional model of the blessed qard hasanah or beautiful loan which God encourages in many places in the Qur'an."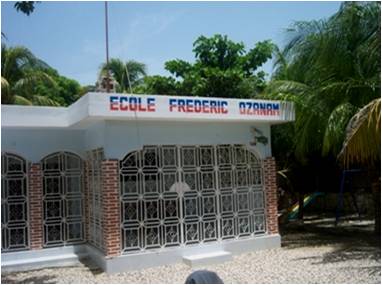 Zafèn supports the Daughters of Charity Ozanam School located in Marin. The Daughters
of Charity teach Restavek children (orphans who have become domestic child servants)
in Marin, Port-au-Prince at the Frederic Ozanam School. Since its opening in 1999,
this school has provided remedial education at no cost to Restaveks between ages
8 and 14 who have never been to school. Photo courtesy of Zafèn.
Haitian entrepreneurs and social progressives are taking matters into their own hands and transforming their nation like no one else can.
"I am convinced that, while outside help is necessary, no real reconstruction of Haitian society will be possible without the active involvement of impoverished people themselves," said the Rev. Robert Maloney, C.M., whose religious order, Congregation of the Mission, and its sister organization, the Daughters of Charity, have served in Haiti for decades.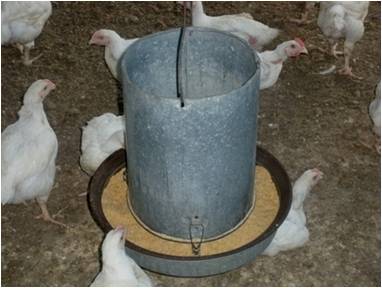 Zafèn supports increased chicken production through Junior Poulets de Chair Production.
Photo courtesy of Zafèn.
With the influx of capital that Zafèn has inspired, businesses are expanding their payrolls. Meanwhile, social programs are teaching marketable skills to Haitians remaining in the camps and supporting agricultural initiatives that will lead to better nutrition in the countryside.
Jean-Claude Fleurantin, president of Hands Together Cooperative, has seen Zafèn put theory into action. "Zafèn is impacting the Haitian economic environment by prioritizing socially responsible businesses," he said. Hands Together purchased jewelry supplies to teach people living in the Petionville Displaced Persons Camp to make necklaces, earrings, bracelets and lapel pins from recycled paper.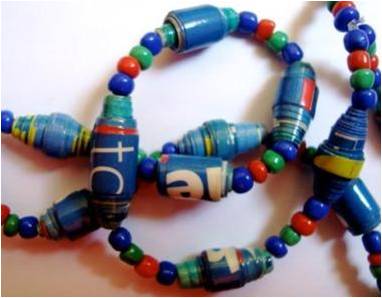 A $1,400 loan via Zafèn purchased bead-making supplies the contractors
previously had to rely on donations to secure. This necklace is made from recycled
paper by Haitians in the Petionville Displaced Persons Camp who are learning skills
that will help them earn a living when they leave the camp. Photo courtesy of Zafèn.
Three volunteers are training 27 contractors in the camp to develop skills that will help them earn a living. A $1,400 loan via Zafèn purchased pliers, scissors and components including earring wires and hooks, cord and clasps, all items the contractors previously had to rely on donations to secure.
Désirée H. Young, a business and marketing strategist with VentureWalk Business Partners in New Orleans, LA, sees connections between small business owners recovering from Hurricane Katrina and those recovering from the earthquake in Haiti. "I lend to projects in Haiti through Zafèn because the organization's mission is steeped in the power of people and the empowerment of them 'helping themselves' through business ownership."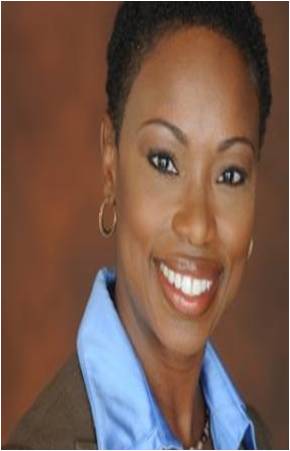 Zafèn lender Désirée H. Young, a business and marketing strategist in New Orleans,
sees connections between small businesses recovering from Katrina and those
recovering from the earthquake in Haiti. Photo courtesy of Zafèn.
Her experience with the rebuilding of New Orleans taught her that "until people affected by hardship can put their own efforts behind their recovery, change never really begins." Through Zafèn, which means "it's our business" in Haitian Creole, microfinance has returned to is benevolent roots, in which people and compassion come before profits.
There are many, many NGOs at work in Haiti and over the next year, living in Léogâne part-time, I will try to pin-point which groups I would contribute to and which I would allow others the satisfaction. Groups that fund Haitians more than their own staffs and overhead. Rotary International is outstanding in this regard, for example. So, too, is Zafèn.